Trip to Germany
We want to make a trip to Germany for 5 days.
You need to collect some information that we can use during this trip.
Your main task is to make a brochure for this trip.
1st stage
Watch presentation on this page (Zehn Gründe für Bayern) and the video (Reisetipps für Bayern).
Remember the name of most important places, that are mentioned there.
https://www.dw.com/de/die-16-bundesl%C3%A4nder-bayern/a-42562970
2nd stage
I hope you watched it carefully. Do this exercise.
3rd stage
Find some information about Bavaria on the Internet and fill in the gaps.
4th stage

Here are videos and photos of some of the tourist attractions that we can visit during our trip.
Please watch them carefully and choose five of them, which do you want to see or visit in the spring.
Calculate how much it costs.
Dresden - Gläserne Manufaktur
https://en.wikipedia.org/wiki/Transparent_Factory
Regensburg - old town
Munic - Allianz Arena
Allianz Arena 360
https://allianz-arena.com/360/
Allianz Arena prices
https://allianz-arena.com/en/tours-and-fcb-erlebniswelt/arena-tour
BMW factory
https://www.bmw-welt.com/en/locations.html
BMW factory tour
https://www.bmw-welt.com/en/experience/popups/fuehrungen-erleben/06_bmw_group_werkfuehrung.html
Franziskaner factory 
https://www.franziskaner-weissbier.de/brauerei/index
factory tour
https://www.franziskaner-weissbier.de/ext/visitorcenters/de/index
Munich - old town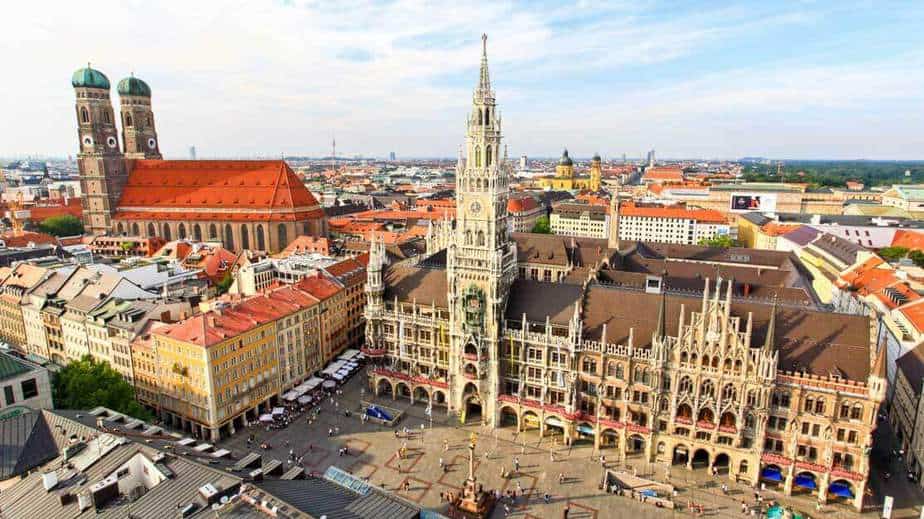 Benediktbeuern - monastery
Garmisch-Partenkirchen - ski jump
and the highest mountain in Germany - Zugspitze
https://zugspitze.de/media/panoramaplaene/zugspitze-rundreise-2018.jpg
Zugspitze Seilbahn - prices
https://zugspitze.de/de/sommer/preise/zugspitze
Neuschwanstein castle
http://www.neuschwanstein.de/englisch/tourist/
5th stage
You have already chosen five places to visit. Now it is your turn to choose another 2 places that you want to see in Bavaria. Research on the Internet and find them. Then, using Google Maps, make a map that contains name of cities, name of tourist attraction and distance to travel from point to point. When you are ready, take a screenshot and save it.


 Now click the button 6-9 stage above.